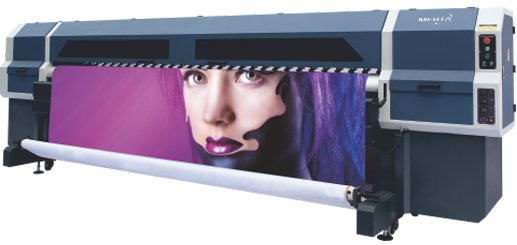 Features
Panasonic Servo System
Igus Brand Carrier Chain
High Torque yet Low Vibration; Stable, and Accurate Printing.
Super Precision with Low Friction Noise
Robust, Durable and Precise Manufacturing
Anti Collision System
CNC Aluminium Beam support with Dual Linear Guides for High Speed Printing.
Anti Collision System to Protect Print Head during High Speed Printing.
IR Heater with Drying Fans
Heavy Duty Multi Rods for Better Media Taking up
Powerful IR Heater with Enabling High Speed Printing Capability.
Media Stepping & Stretching Tension is Adjustable to keep Media going Accurately.
Technical Specification
ITEM
SPECIFICATIONS
Model
PRINCE 3202
PRINCE 3204
Print Head
2 Seiko 1024HG-L Print Head
4 Seiko 1024HG-L Print Head
Technology
Drop on Demand Peizo Inkjet Technology
Speed
1221 Sq.ft./hr.
2442 Sq.ft./hr.
Ink
C.M.Y.K solvent / eco-solvent
Ink Supply System
Auto Consistent Ink Supply With Negative Air Pressure System
RIP Software
Flexi Print MCC Edition & Onyx (optional)
Printing Width
Max. 3200mm
Media Type
Banner, Frontlit, Backlit, Vinyl, Film…
Feeding System
Automatic Media Feeding and Taking up with Infrared Sensor
Drying System
Pre, Mid, Post heater + IR drying system
Data Interface
External : USB3.0+; Internal: Fiber Optical Cable
Power
50Hz/AC,220V+10% 10A (printer) + 32A (IR drying system)
Working Environment
Temp.23℃~29℃, Humidity:50%~80%
Installed/Package Size
LxWxH(mm): 5000x1200x1520 / 5100x1300x1625
N.W./G.W.
1000kgs / 1050kgs
Specifications are liable to change without prior notice. All trademarks mentioned are property of their respective owners
Immediate Contact No.
092276 78041 / 092276 78044
Solvent and Flex Printers