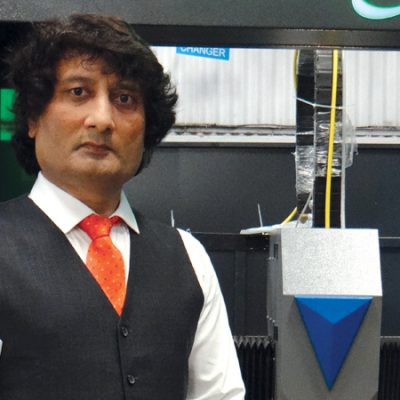 Our founder's vision of successful business, powered by his people, principle, philosophy and values, defines the uniqueness of Mehta Cad Cam Systems Pvt Ltd today. I believe that by providing love, trust and confidence, one can get an extraordinary result from an ordinary individual.
We at Mehta Cad Cam Systems Pvt Ltd are true to ourselves and others as well. We would like to grow and go along with our customers as much as possible without compromising in values we maintain. We understand the technologies, equipments, advantages and disadvantages which we always would like to share with our customers to offer them the most optimum solutions as per their accurate needs and requirements.
I declare here that we select the best possible quality machine parts from the most genuine and branded suppliers for our indigenously manufactured CNC Routers, Laser Engraving Machines, Laser Marking Machine, etc. We would like to represent or being an agent of those companies which are authentic, stable, innovative, having long-term vision and produce class products of its kind in the world.