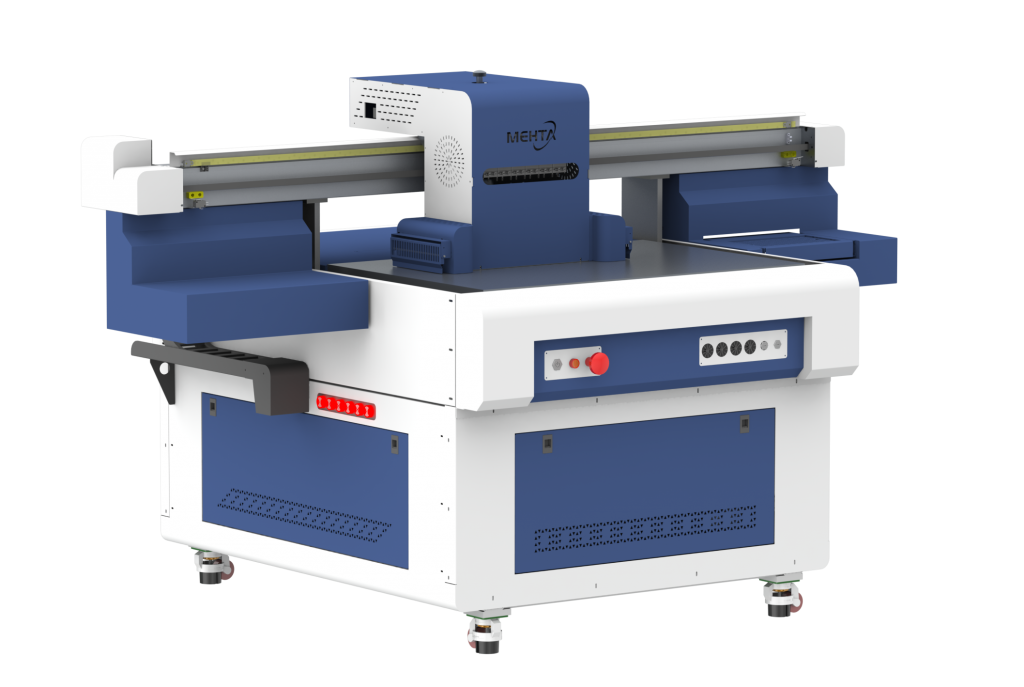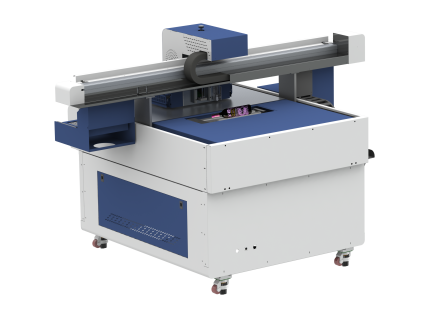 Features
EPSON I32001 U1 HIGH SPEED PRINT HEAD
INTELLIGENT NAGATIVE PRESSURE SYSTEM
HIGH PRECISION SILENT LINEAR RAIL
IGUS (GERMANY) BRAND SUPER CARRIER CHAIN & CABLE SUPER PRICISION WITH LOW NOISE.
Highlight Features
Original Epson U1 Print Heads
Variable Dot Technology
The Epson i3200 U1 is a cost effective.1.33inch wide MEMs head series providing high productivity and high image quality with 600dpi high-density resolution. This Print Head is suitable for UV inks.
Variable Dot Technology for smoother gradations is a functionality is a print head that enables the creation of ink drops of different sizes onto the media ,delivering smooth gradations and higher image quality.
Anti-collision Unit
Rotary Printing
Anti-collision Unit-Detects and avoids objects that could contact print head(e.g. breakage,damaged edge,folded corner).
Rotary Options enables printing on various cylindrical objects with 400mm length and diameter from 30mm to 150mm. This allows users to create more varied print applications.
Applications
Technical Specification
Model
EMICO 9060
Printhead
Epson i3200 U1
Technology
Drop-on-demand Piezo with variable Dot
Ink
UV Ink
Ink Color
CMYK / CMYK+W+V / CMYK+W / CMYK+V
In Supply System
Bulk in supply system with ink cartridges
Ink Tank
500 ml
Printing Area
900mm ✕ 600mm
Rotary Printing
DIA : 50mm to 150mm , Length : 400mm Max.
Media Type
Acrylic, Aluminium Sheet, Foam Board, PVC Board, Leather, Glass Bottle, Wood, Ceramic Tile, Etc.
Data Interface
Ethernet (Speed 1GBPS)
Working Environment
Temperature: 23℃-29℃,Humidity: 50%-80%
Software
PhotoPRINT
Power
Single Phase, 50Hz/AC,220V+10%
Dimension
2140 mm * 1440mm * 1300 mm (Length*Width*Height)
Weight
421KG
Printing Speed

| Mode | Resolution | RJ 9060 |
| --- | --- | --- |
| 4 pass | 720 ✕ 1200 dpi | 4.2 Minute/Sheet |
| 6 pass | 720 ✕ 1800 dpi | 6.3 Minute/Sheet |

*Specification are liable to change without prior notice.
Immediate Contact No.
075750 09639, 092276 78044