Fiber Laser 3D Marking on Curved Surface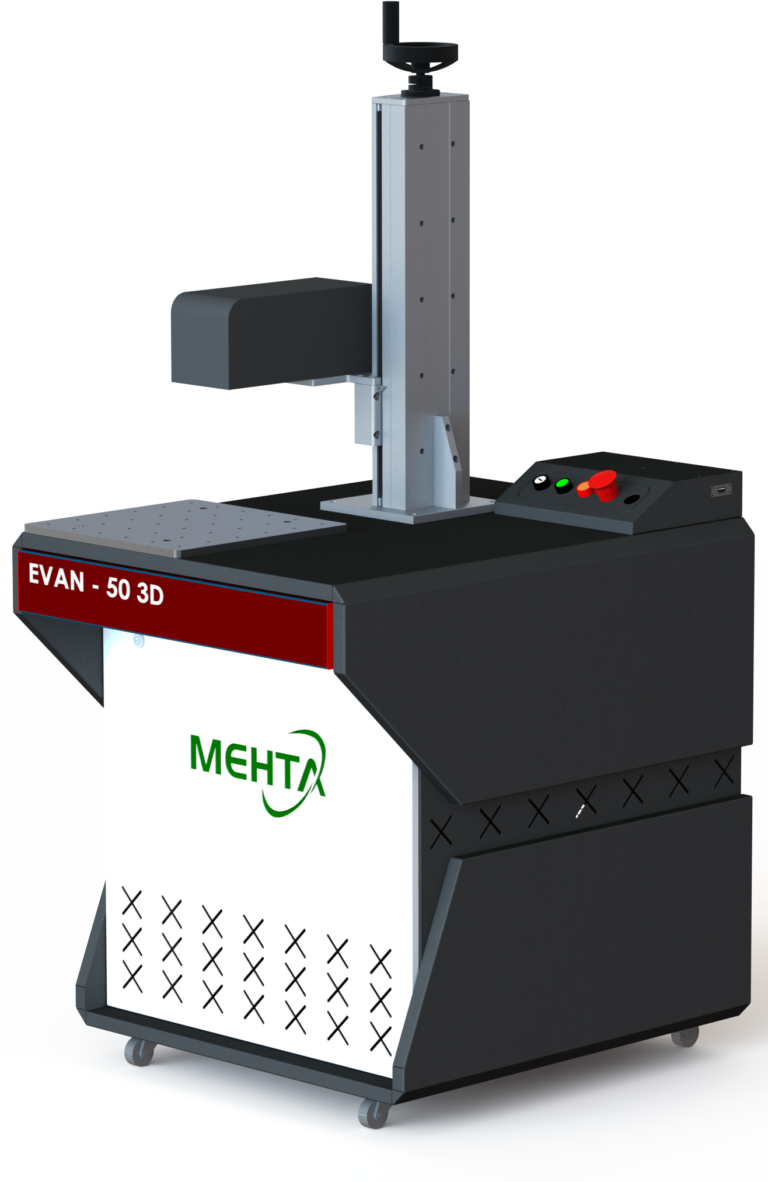 Features
Marking on 3D deep & Curved Surface
Marking on variable height surface at a time
3D depth engraving on Metals for Die and Mould application
Bitmap (Graphics) marking
High quality gray scale marking
Long using time : the average using time more than 100000 hours.
Good stability and free maintenance: No need to do maintenance for laser device.
Stable performance, small size, low power consumption.
The operating system is flexible and convenient.
High speed marking (MHz repetition rate).
First and last pulse equally useable.
High repeatability/stability design.
Status monitoring and safe shut down.
Excellent beam quality, high stability output easy to debug the marking effect.
High electro-optical conversion efficiency, long useful period.
Applications
Technical Specification
Model
Evan-30 3DD
Evan-50 3DD
Evan-100 3DD
Output Power
30 W
50 W
100 W
Wavelength
1064 nm
Power Adjustment
0 to 100 %
Cooling
Air Cooled
Min. Line Width
Min. 0.03 mm (Depend on Material)
Max. Speed
Max. 10000 mm/s (Max. Linear Speed)
Marking Depth
0.01~0.3mm (Depends on Material)
Min Character Height
0.5 mm
Marking Range
145 mm X 145 mm (Standard) Optional : 200 x 200 mm
Supporting Format
Support STL, PLT, DXF, BMP File etc., Using SHX TTF Character Storage Directly
Single Pulse Energy (mj)
1.0@30KHz
1.0@50KHz
1.0@100KHz
Repetition Frequency Range
30-60 KHz
50-100 KHz
20-200 KHz
Output Power Stability
<3%
Beam Quality(M2)
<1.5
<1.8
Max Power Consumption
1 KW
Specifications are liable to change without prior notice.
Immediate Contact No.
092279 85746, 092276 78044